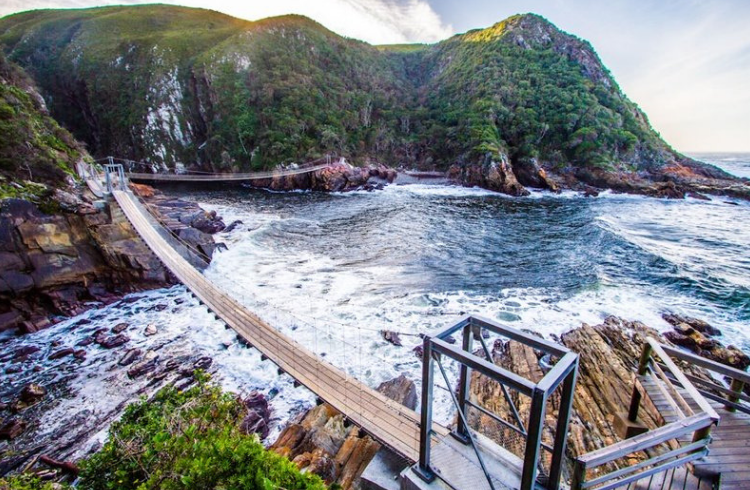 /
Tsitsikama – The Wonder of the Garden Route
The holiday period is around the corner and making sure every member of the family is entertained can be a daunting and frustrating task.
If you find yourself in the Port Elizabeth area and have exhausted all the outdoor activities, worry not. With a two hour drive just outside of Port Elizabeth, you will find yourself in Tsitsikamma. This area is known for a multitude of outdoor and adventure activities that will cater to every age and stage. A family member will not be left out.
Allow us to take you on a wondrous journey through the forest, and you might even see a waterfall or two.
1. Scuba Dive Storms River
The national park offers an incredible underwater experience. You can enjoy the underwater mysteries by snorkelling or scuba.
The Storms River mouth and the National park is a marine protected area filled with the most colourful and inquisitive marine life. There are a variety of scuba courses are available ranging from 4-hour introductions to 4-day qualifying courses.
2. Canopy Tours
The rounded canopy tour is found to be the most popular activity in the Tsitsikamma area. You will be given an opportunity to get so close to nature and become one with the Tsitsikamma forest and all its beautiful treasures. This zip line tour takes over the forest at canopy height. Imagine yourself swinging from tree to tree, 30 metres in the air? How amazing does that sound? The tour is guided so that you will learn all about the area, the animals as well as the fauna and flora of the area.
This is entertaining and educational, ideal for every family member.
3. The Waterfall Trail
Looking to keep fit while on holiday? Then hiking might be the ticket for you. The waterfall trail takes you into the first day of the famous otter trail that includes a visit to the breath-taking waterfalls. This hike will take you along the coastline for 3 kilometres where you will come face to face with a waterfall. This is the halfway point of the trail. This hike can be challenging at some points, with its slippery terrain but if you are geared up with the right shoes, you should be fine. It will all be worth it in the head, once you reach the waterfall.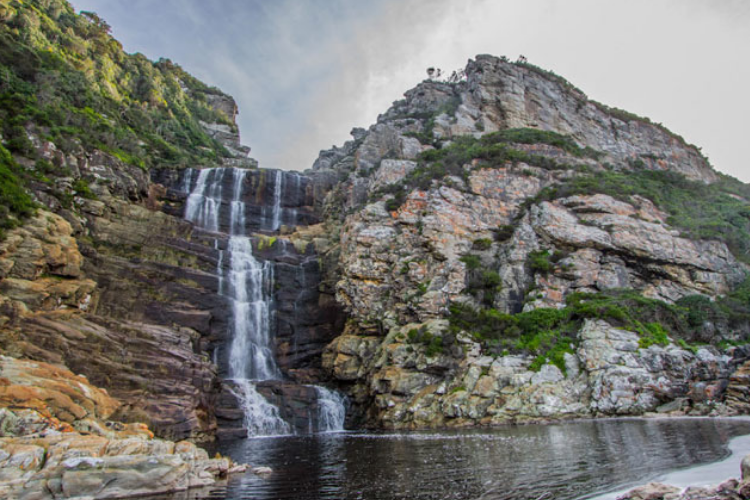 4. Blackwater Tubing
Summertime is the best time to be in the water. Thankfully, Tsitsikamma has just the ticket from the water baby and the adventure seeker and that Blackwater tubing. From the comfort of your tube, you will be able to drift along and witness the forest from various angles and viewpoints. You will tube through the Storms river gorge and marvel the beautiful forest from the deep red-brown waters.
What more could you ask for in an adventure experience?