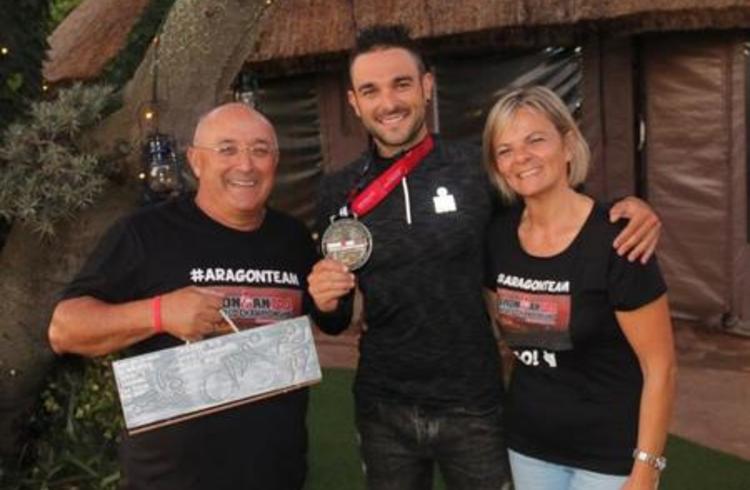 /
Ironman World Championship Port Elizabeth
Port Elizabeth (Nelson Mandela Bay) had the opportunity of a lifetime in hosting the Ironman World Championship on the weekend of 1 and 2 September 2018 and boy did it deliver.
Ironman World Championship athletes arrive at Treetops Guesthouse
As our Guests started to arrive at Treetops Guesthouse there was a sense of Deja vu; it was the Soccer World Cup 2010 all over again. The city was spruced up, airport barely coping with all of the foreign arrivals. Arriving competitors treated to the beating of drums in melodic African harmonies accompanied by the enthusiastic dancing of locals to the beats.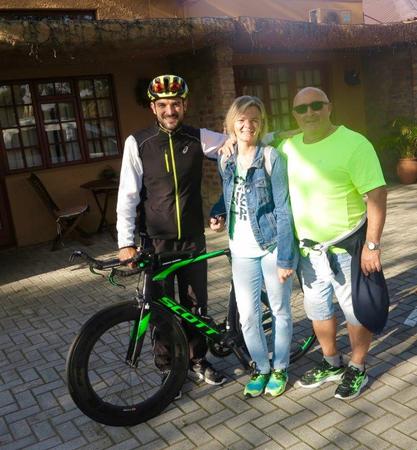 Treetops was brimming
Our city was alive again, and Treetops Guesthouse was pulsing, mornings were a babble of different languages, early breakfasts and light meals as guests were working on a strict training regime.
Treetops was filled to the brim with just Ironman entrants and their families and in order for them to get to know each other and to create a vibe we held a welcoming party and treated them to South African hospitality by introducing them to "Boerewors Rolls", potato salad and for dessert milk tart and "koeksisters". One of our local friends was an entrant, so we had him around to explain the vagaries of the course and what to watch out for. It was a most enjoyable evening, and by the end of the evening, we were all old friends.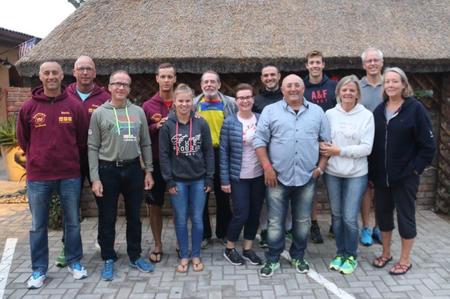 Ready – Set – Go
Soon the event was upon us, training schedules completed and time to psyche one's self up for the big day. The women's race was held on Saturday 1 September 2018 and the men's race on Sunday. The night before lights were out early. Next morning breakfast meals were very light, and we had some early drop-offs at the start.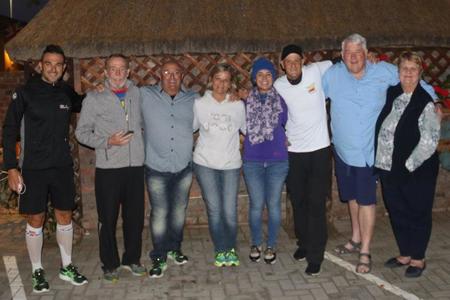 Excitement all round
We shared the excitement as the course was just one road up from Treetops and we waved and exhorted our guests to keep on going, and the excitement on the street was palpable with lots of shouting and music blaring, such a great vibe.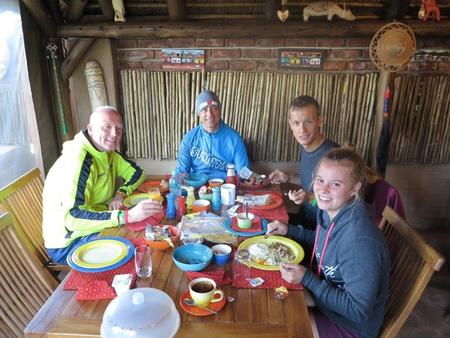 Well done Ironmen
One by one they came back to Treetops, some were ecstatic with their times, and others bemoaned the fact that they were just off their pace, but one and all completed the event and proudly wore their medals of honour.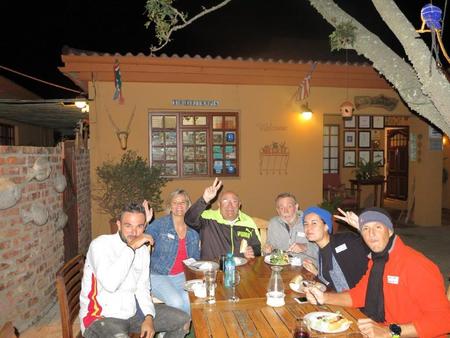 Time to say goodbye
The next day some of our heroes commenced their homeward journeys but not without exploring more of our beautiful country.
Within three days our Guests had gone, and we were left with memories of new friendships made and for them the enjoyment of their stay at Treetops Guesthouse.
The countries that our Guests represented were Ecuador, Columbia, Denmark, Germany, Finland, Spain and England.
All-in-all great fun and we say thank you to the world for embracing Port Elizabeth and Treetops, and we hope to welcome our guests back to South Africa in the future for more great adventures.